During 2003 and early 2004 a new memorial was built at the camp site. Please have a look at the
description
See the
comment
in the Washington Post!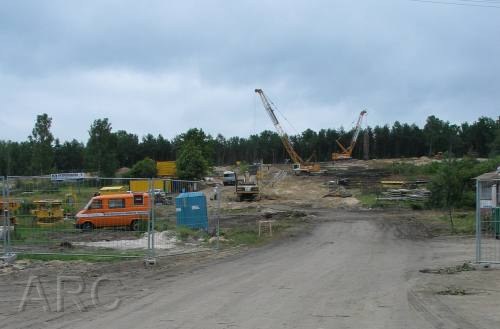 Early Summer 2003 - Photo: Börje Hällström
60 years after the first excavators were used for digging burial pits new excavators now worked for remembrance. The new memorial is much more impressive than the former memorial installations, according to the importance of this site.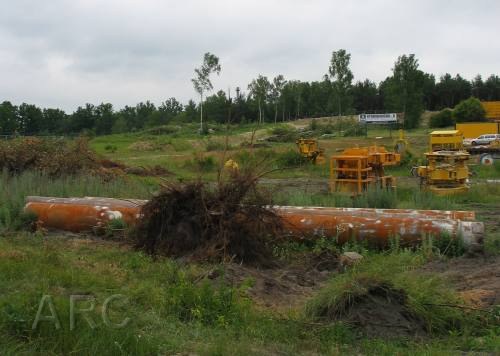 Early Summer 2003 - Photo: Börje Hällström
Machines and tools covered the site.
Two newspaper articles show
the conflict
between different views within the Jewish community re desecration of the site.
Article from 8 July 2003.
According to the responsible institutions the workers took into consideration the archaeological informations re location of mass graves (see ARC Belzec maps page).
The construction works were under rabbinical supervision. On Fridays and Saturdays the workers were not allowed to do anything on the territory of the memorial.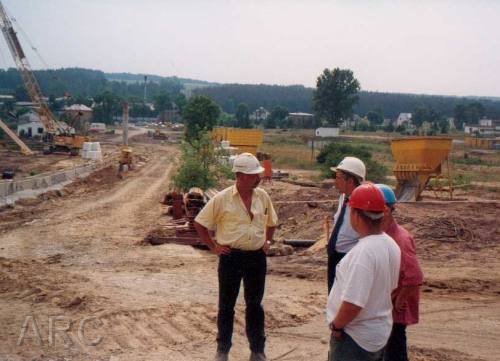 1st July 2003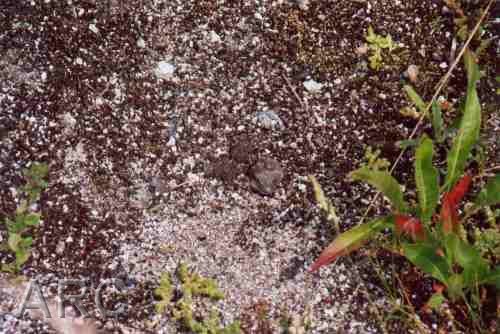 Remnants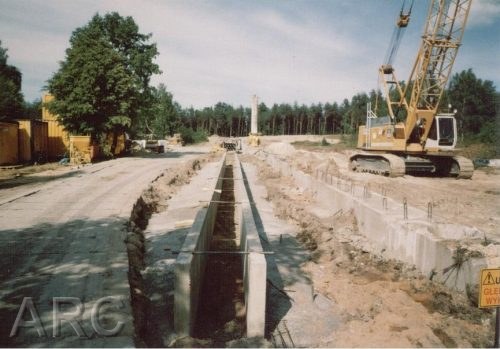 Interstice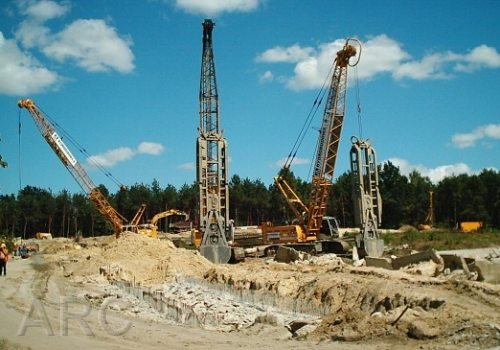 Summer 2003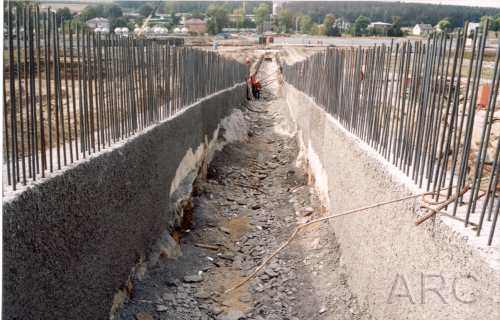 Autumn 2003: The Path to the Niche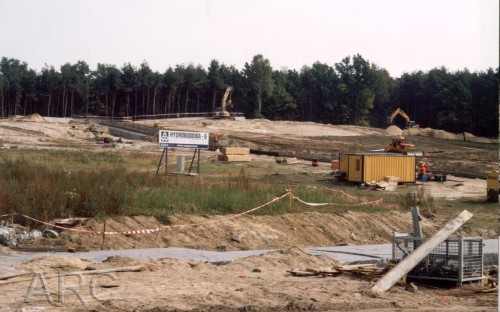 Autumn 2003: Marked Mass Graves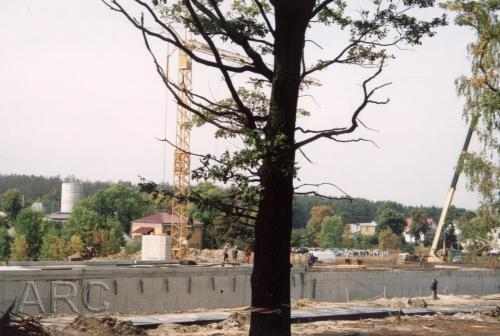 Autumn 2003: Building Site of the Museum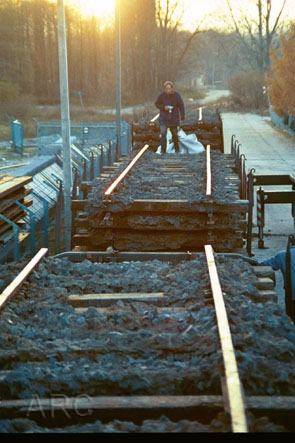 Winter 2003: Andrzej Solyga, Sculptor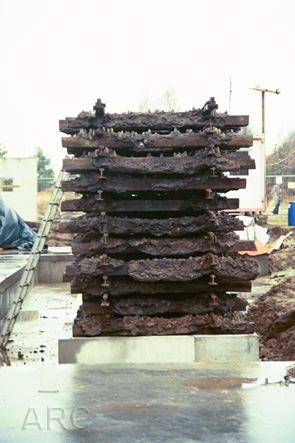 Winter 2003: His Sculpture assembled at the Site
The sculptors (Zdzislaw Pidyk, Marcin Roszczyk and Andrzej Solyga) didn't find enough old rails and sleepers in Belzec so the pyre was made of original Treblinka rails which were kept at Malkinia junction. The rails were transported by train from Malkinia to Belzec (on the photo Mr. Solyga is supervising the transport). The authors call it "sculpted installation in the form of pile of actual rail track-ways".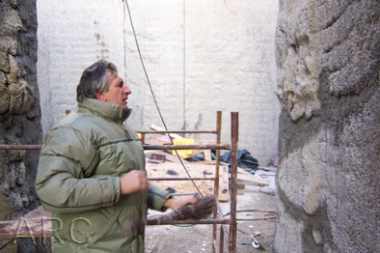 Winter 2003: Marcin Roszczyk, Sculptor
On the photo Mr. Roszczyk is working in the interstice, near the "ohel".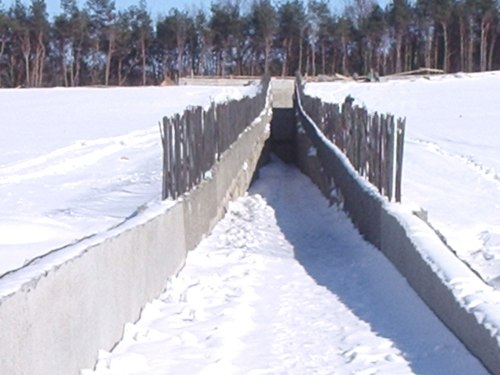 20th Feb 2004: The Path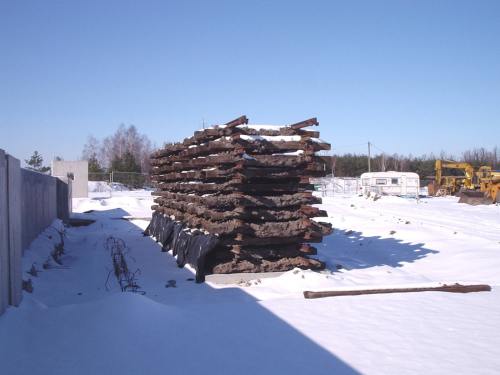 20th Feb 2004: The Ramp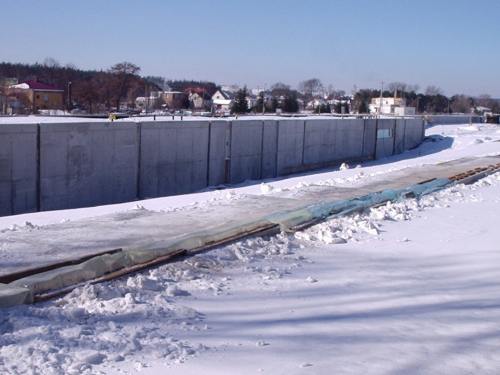 20th Feb 2004: The Museum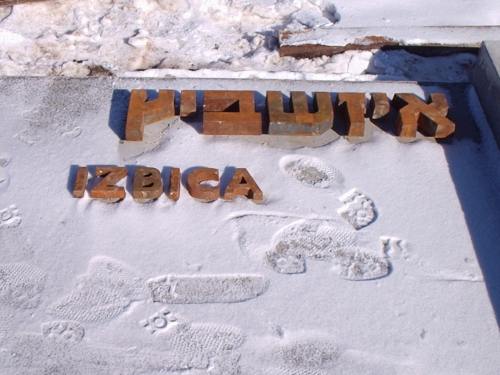 20th Feb 2004: Izbica Memorial
Before the 2003 construction works started, the visitors could find remnants (ashes, bone fragments and bullets) spread out over the former camp site. Today it is no more possible because the visitors are not allowed leaving the special path, going along the former camp's borders. The whole area of the memorial was covered with special geo-textile to stop vegatation. A layer of gravel covers the site.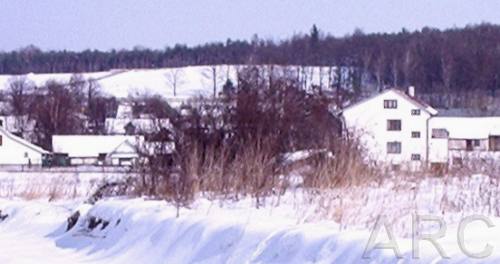 February 2004
From this place on a hill, opposite to the camp, village people watched the camp during its existence. By using binoculars they might have seen the whole extermination process.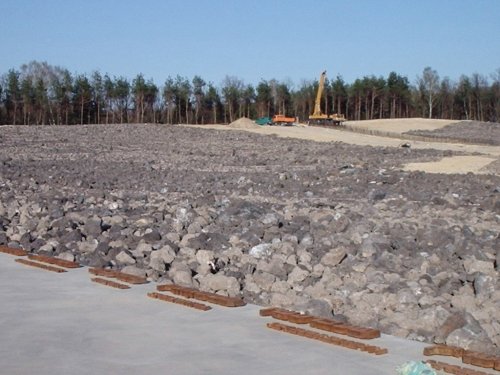 Overview in April 2004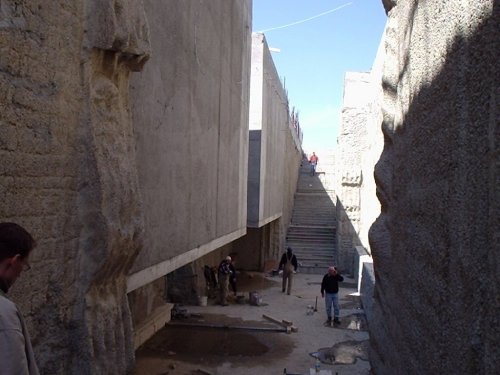 The Stone Wall in April 2004
Plan of the memorial and virtual views of the museum:
Overview
Museum #1
Museum #2
For more information about the American Jewish Committee AJC, responsible for this project, see:
www.ajc.org/belzec.asp
© ARC 2005